FMC provides quality, consistent and accessible training for content creators and IT professionals. Our courses are designed to help individuals and institutions meet their goals by enabling them to be on the cutting edge of technology.
PREFERRED TRAINING OPTIONS
Education/Non-Profit Benefits
People are your most strategic asset. Helping employees maintain expert-level knowledge is key to the success of educational and non-profit organizations that depend on small staff and limited resources to succeed in the competitive market. FMC's flexible, volume-purchasing packages help you keep your staff current at up to half the regular cost associated with training.
Government
Benefits
FMC is a GSA Multiple Award Schedule Contractor and has been providing manufacturer-authorized training for local and federal employees and military personnel across the nation. Qualified professionals can book FMC's training courses at pre-negotiated pricing, discounts, delivery times, warranties and terms.
Corporate Passport
Program
Let your training dollars stretch further with FMC's Corporate Passport Program. Designed to help corporations keep their employees up to date with the latest technology, the program addresses some key internal challenges that companies face: cost, changing training needs, employee turnover.
TRAINING DELIVERY METHODS
READ THE LATEST POST FROM CLASSROOM IN A BLOG
JOBS FOR EVERYONE
By The Mandy Network on May 23, 2019
Looking for ways on how to break into the entertainment industry? Learn how The Mandy Network is using their platform to share opportunities among filmmakers, actors, and dancers in the community.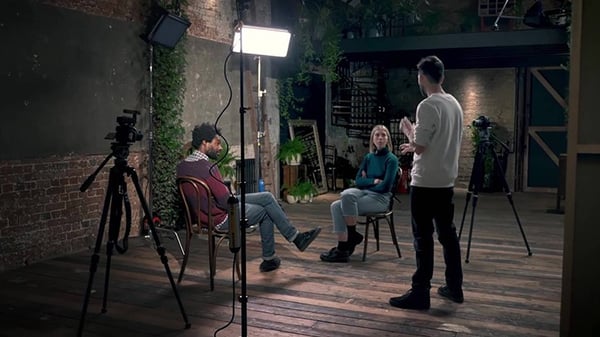 COMPANY NEWS
Adobe Bootcamp returns in June!
June 17-30, 2019
6675 Westwood Boulevard, Orlando, FL 32821
Advance your skills fast in this customizable Adobe training program in Orlando. The schedule is built to accommodate multi-level, back-to-back training for the Adobe application of your choice! Learn how to attend here.
Introducing Unity 3D Training
Future Media Concepts is now authorized to offer training in Unity 3D, one of the world's leading real-time creation platorm for gaming. Students can register for the 5-day program to prepare them for Unity 3D Artist Certification, which will give 3D artists a competitive edge in the industry. Learn more here.
UPCOMING CONFERENCES
FMC is a leading producer of training conferences for production and post-production professionals. FMC's events serve as a platform for industry professionals and leading experts to come together and exchange ideas and knowledge.
FMC's conference programs feature cutting-edge training on video editing, motion graphics, sound design, digital photography, 3D animation, video production, and more. Power users have the opportunity to hear from award-winning editors and digital artists, respected industry professionals as well as platform engineers and designers from companies such as Adobe and Apple.